Key Message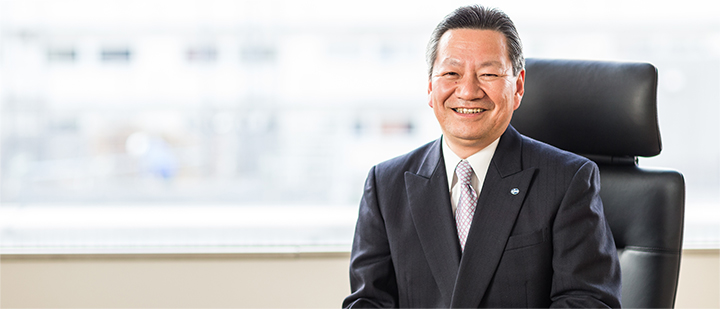 The A&A Material Group has been developing business in various fields ranging from building materials to automotive parts based on technologies that control heat such as noncombustible, flame-resistant and thermal insulation developed over 100 years. All products and services offered by the Group are highly functional products and services backed by solid technologies. We will continue to enhance our unique technical capabilities and contribute to safe and comfortable living.
The 2017 Medium-Term Business Plan (fiscal 2015 - 2017), which is currently in progress, aims to "lay the foundation as a sustainably developing company," with the following four pillars as the main policies.
①

Continually sell high value-added products that are not in the traditional market, strengthening the functions of the main product brand

②

Development of construction methods leading to labor and energy savings in line with current social needs

③

Promotion of factory automation, etc. to create a meaningful workplace

④

Expansion of overseas business centered on Southeast Asian countries where high economic growth is anticipated
As we enter the final year of this Medium-term Management Plan, we intend to aim for a new stage for the Group this year. To achieve not only pillars of the 2017 Medium-term Management Plan but also to achieve a turnaround and re-growth to break out of shrinkage and equilibrium.
I would like to ask for your support and encouragement in the future.
President & Representative Director